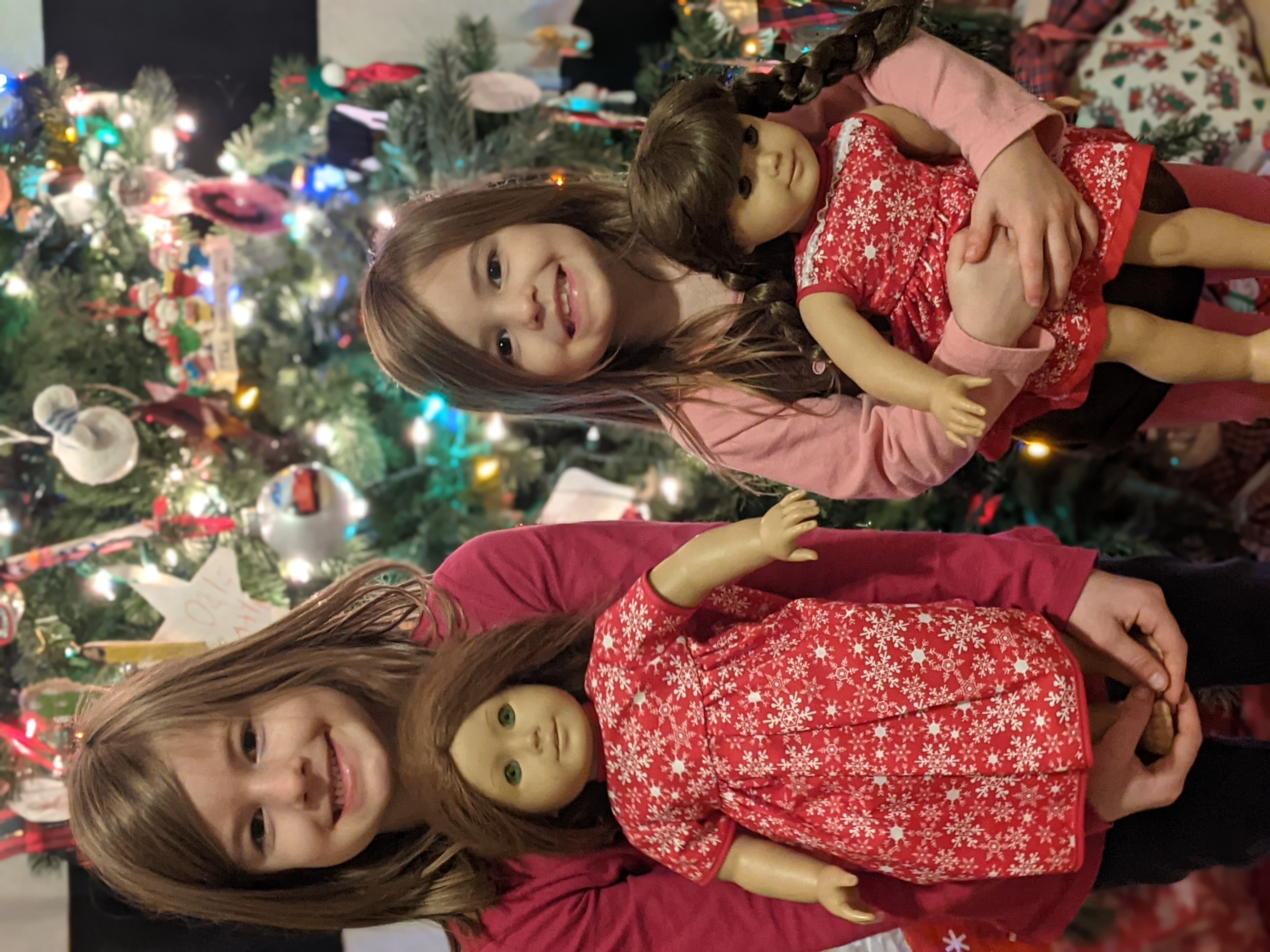 Oh, how we love December!! The girls were so excited about their new holiday dresses for their dolls that my grandma sewed for them. 
The best gift of 2020. So thankful for this sweet baby boy!
Merry Christmas from our crew.

Weston turned 9 years old on December 22! It's hard to believe this boy is half grown. We celebrated with family. 
Haddon's first time milking with mama. 
Loving these sweet baby snuggles.
Winter evenings are perfect for playing cards. 
These two. 
I spent some time inventorying and organizing our freezers. They had gotten a little bit sloppy from the past year of me dealing with morning sickness, not caring about details like organized freezers due to pregnancy and tiredness and then having a newborn. It as time to get them back in order – plus we're planning to do a pantry challenge for the month of January so I needed to know exactly what we have on hand.

Anytime I'm outside doing work (or a lot of times when I'm in the kitchen), this is what I look like with Haddon snuggled up. 
I spent the last week of December planning for our spring semester. I always enjoy sitting down and planning the things we're going to study in the upcoming semester. Looking forward to learning alongside my children.
We're looking forward to 2021 and all the things we'll grow here on the homestead.