We'll start the recap of January with a picture of our pantry since we did a pantry challenge the entire month of January.
We didn't got shopping at a grocery store a single time in the month of January – we shopped our pantry and freezers. We ended up spending $100 out of our grocery budget. $88 of that was a small Azure order (stocking up on dish soap, corn meal, a few pantry staples and some seeds) however we didn't use any of those items in January! The other $12 was spent buying eggs from Paxton.
Most of the money we saved went into our grocery envelope for bulk food purchases in the future and some of it went towards a mortgage principal payment!

We butchered pigs in January so I rendered fat on butcher days and made several batches of soap to stock up.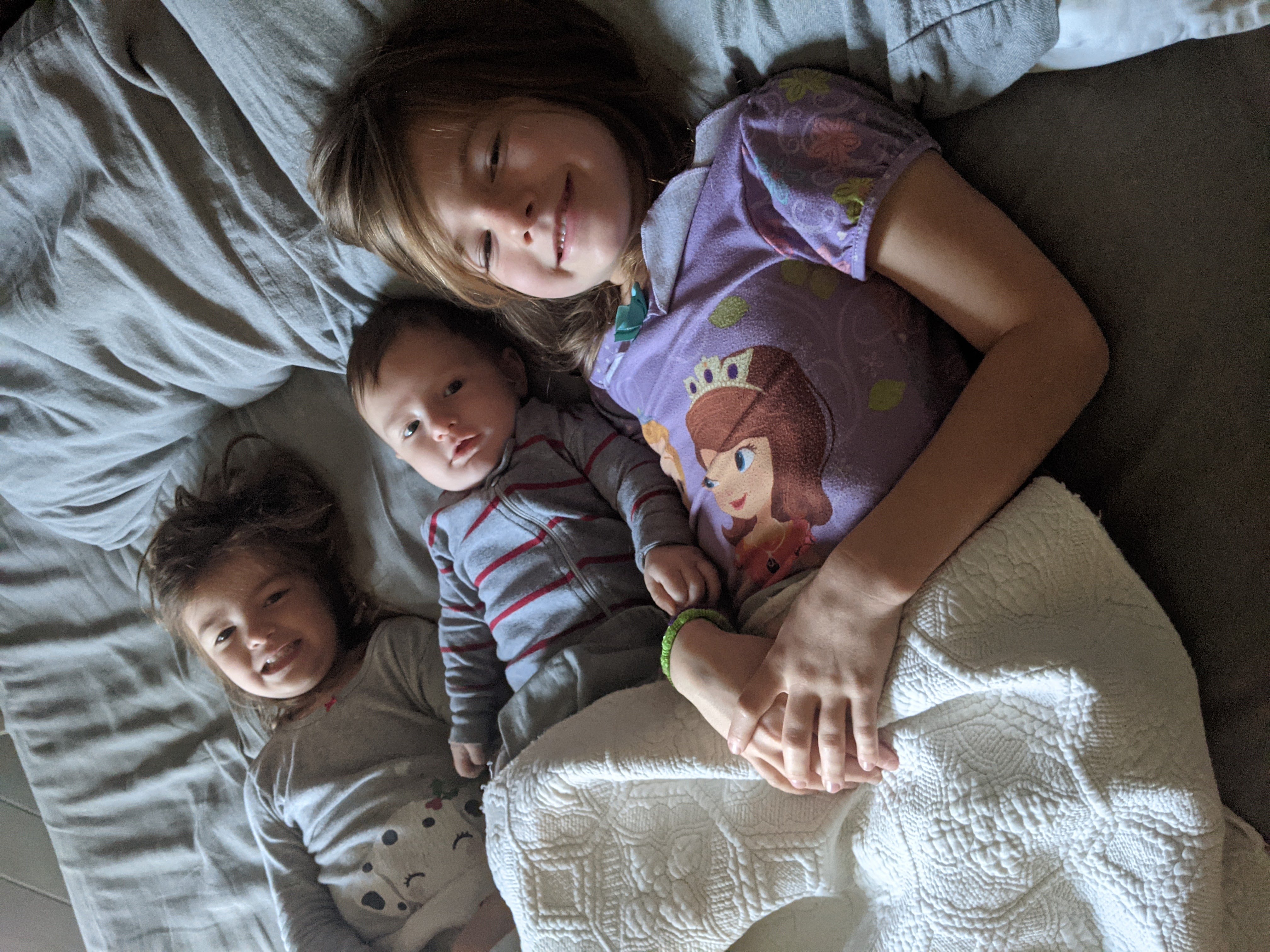 Sweet little ones enjoying early morning snuggles. 
Making sauerkraut. Such an easy and inexpensive way to get probiotics.
Sausage and potato soup made entirely from foods from the homestead. Sausage, potatoes, cream, chicken stock, cheese – it's still fun when we make a meal comprised only of things we've grown!
Laura wanted to match Haddon with her star shirt. Love these littles. 
One of the things I typically do during the winter months is bake. It's cold out and we want hearty, comforting foods. I did some experimenting with sourdough this month with success!
Snuggle, snuggle, snuggle.
My sweet little kitchen helpers. 
Haddon wearing his homestead pajamas! I adore these pjs with fruits and veggies all over. 
He's the sweetest.
Living his best life. Paxton loves reading. This is my idea of a relaxing evening.

This is what our bed looks like most mornings. Laura typically finds her way in between us in the very early morning hours and Haddon wakes between 6-7 to nurse and then he goes back to sleep for a couple more hours.

Sweet, sweet 3 month old baby.